HOW TO MAKE MONEY USING AG ART
although most folks buy Armorial Gold products for their own enjoyment, designing coats of arms for themselves, friends and family tree, many buy Armorial Gold products to start or add to a business.
HERE ARE JUST A FEW IDEAS...
Silk Screening projects,

Designing Coat of Arms for Friends, Family or for Business,

Greeting Cards,

Newsletter Projects,

Embroidery,

Glass Etching,

Vinyl Signs,

Rubber Stamps,

Decals and Stickers,

Decorative Plates,

Engraving (awards, trophies etc),

Custom Gifts,

Glassware, Calendars, Note Cards, Bookmarks,

Custom Clocks, Wood Carvings, Tattoos, Sublimation...
--------------------------------------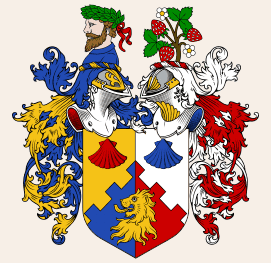 Whether for commercial use or personal use, the people at Armorial Gold want to help you with your projects. Please email us with your questions.